TweetLast time I showed y'all the sissy pouch panty that Goddess Nikki steered me to.  The lacy one with the attached garters and stockings.  While i was visiting the sissy pouch site, i ran into some other styles.  I couldn't resist buying a sissy pouch thong.  This looked like more my style.  A thong leather look any. Perfect for a slut like me.  And it comes in different colors.  I started with the black leather look.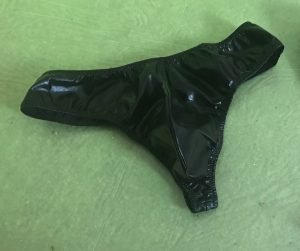 Here they are.  A nice leather looking thong, like i described.  You can see the pouch for my chastity device to fit into, and these should be a little better suited to take the kind of punishment I will give them during my clips.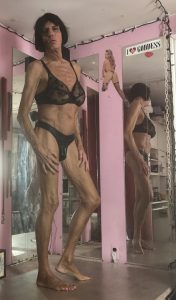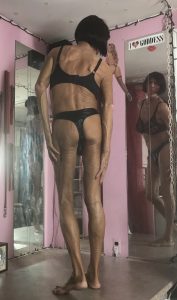 So i decided to fill a short clip update to show them off. I start the clip displaying them front and rear.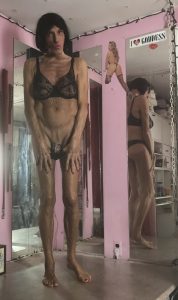 After giving ya a peak at my chastity and how it fits into the little sissy pouch, i get down, literally, on the floor and use my big matching black plug in me.
So cum and take a look at my clip to see how well these thong panties fit my lifestyle. Other sissies, and their Domes should find this one interesting.
Check it out in the recent clip updates to the left, if you are reading this a short time after it was posted.  Otherwise, it can navigate to my store by using the menu bar at the top of the blog.