TweetHope everyone is enjoying the 4th of July Holiday weekend.  It's a greet weekend.  Good weather, and a long weekend to enjoy it. I decided to post some pic for the holiday like I usually do in keeping with my tradition with Goddess Nikki.  She enjoys my effort and the pics I post on holidays.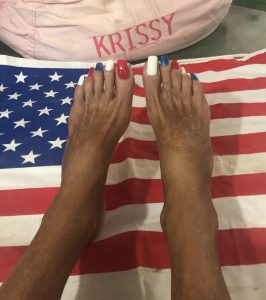 One would expect red, white and blue. But I carried the red, white and, blue theme, right down to my toes
And I decided, as well, to wear a patriotic swim suit to take some pics out by the pool.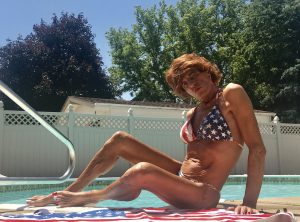 Here i am enjoying the day and relaxing by the pool.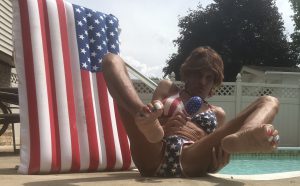 Then to end the day i used this patriotic toy to fuck my hole at poolside, and posted it all on
http://onlyfans.com/KrissyTannen