TweetA few days ago, I posted a clip update at my clips store entitled Launch Pad.  I found this little helper in a catalogue that one would not expect to find sexual things, such as this.  The purpose of this heart-shaped wedge is obvious when you see it.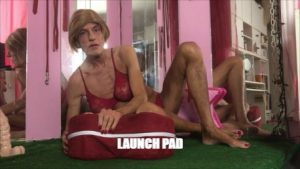 As you can see, its purpose is to lift and separate, so to speak.  To get one's ass up off the floor and into a position that one can be properly fucked.  In my case it also allows my viewers to get a better view.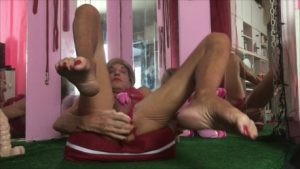 Here's a good look at how this pillow works and helps hole my hole up off the floor so my toy cocks slip in easily and often.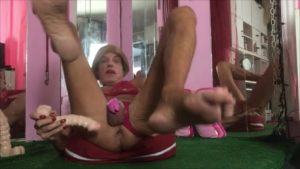 By the end of this short try-out of the launch pad, using first one, toy and then a bigger one, i am, of course spread open. These two ribbed toys feel really good going in and out and it is obvious.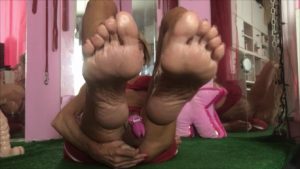 Lots of close=ups of my legs, feet and soft soles in this one. Cum buy it by clicking on the image in my clips for sale updates exhibited on my blog. Or visit my entire store by using the button in the menu at the top of the blog.