TweetWant to wish a Happy Thanksgiving holiday to all of my followers here and on twitter. And i want to especially wish a Happy Thanksgiving to the lovely Goddess Nikki. Those of you that are familiar with my story, know that very early on, and in an effort to please and amuse Goddess Nikki, as well as attract her attention, i did a Thanksgiving picture gallery entitled Stuffing the Bird. Using the play on words with bird, i did stuff the bird good. The picture gallery was a hit with Goddess N and everyone else She showed it to. So the next year i re-visited the scene.  This time with a video. It too got good reviews lol and thus a tradition was born.
This year, the 11th  installment, my Native American sissy is moving on up to a tepee of her own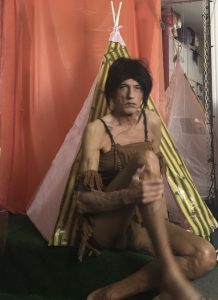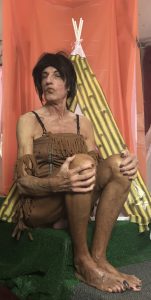 Not bad for a sissy like me, and i like my ew digs. I take great pride, as well, in my set design. lol
Now as those of you who follow me a;ready know how i stuff the bird and who that bird is. But each year the stuffing gets a little different.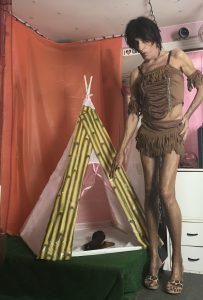 The usually more stuffing and the setting and so forth make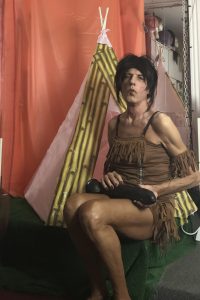 s it perhaps spicier. lol  This year is no different and in the video clip which i posted in my Clips 4 Sale store, i use this big piece of meat on myself.
Cum see me this Native American sissy in her new slut hut tepee spread herself wide for all to see. And since i have now been throughly trained over the \years to crave this type of sex, actually enjoy the experience. i wasn't sure that i was going to do a Thanksgiving clip this year, with all the attention being put into my trip to Vegas t see Goddess N, but when i was asked what i was planning to do, i knew that i had to do something. So Yes,the tradition is alive and well!!
You can order this clip by clicking the latest update link to the left. Or see my entire store by using the button on the top menu bar.