TweetHappy New Year to everyone, including my followers of this blog and on twitter.  I also want to wish a special New Year's Shout Out to Goddess Nikki.  As per usual on holidays, i put together a video clip for the occasion. Since it is New Year's Eve I decided to get dressed up and be a little classy.  I'lll bet that Y'all didn't even realize that i had dresses like this one, but here I am am in a slinky black sequined dress, and a nice necklace and matching earrings. All the way down to my bling shores with matching sparkle nail polish.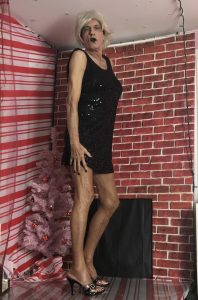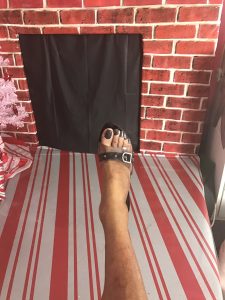 And of course I did a video clip for my clips store.  And i was able to use as a part of it something Goddess N sent me for Christmas.
And here is what Goddess N sent me for a Christmas. A huge set of anal beads.  Essentially a sets of balls on a string. Now everyone knows what these are for, and i make use of them in this video clip.  I haven't had much time to practice with them. In fact I had not time to practice with them, and it was my first attempt in this clip. Also here is a good look at my bling pants that Goddess N sent m last year.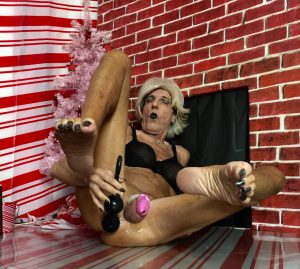 And here i am working them in and out of me.  They are pretty big, but what makes them worse is the "string" between them that makes them so long.  But i was able to squeeze them pretty much all the way end on tis first try.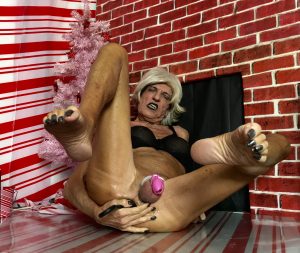 So if you want to watch me do it, please take a look at my clip I posted yesterday on New Years's Eve. You can order it right here in the recent updates to the left–until more updates take it place. Or at the top of  the menu this blog after that.