TweetHello All. Over the past weeks and years, my chastity size and shape has been changed often. Recently Goddess Nikki has reduced the size yet again, and seeing my stick all squeezed into it, it s apparently that the size will be reduced as well as it's use.  In the past i had made a video when i was able to say that i had joined the Three Inch Club.  That three inches.was discussing the width of the toy i was using. Now, as my video goes, i may perhaps be he first three and three gurl.  A three inch spreadable hole and a three inch stick.So this is what i was wearing in this clip It's the tee i got for myself when i  originally joined the Three Inch Club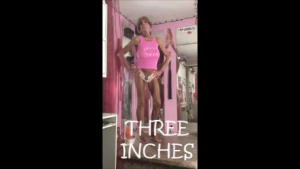 Here's what i was wearing, at left, when I filmed this clip. The Three Inch Club tee I earned when i was able to get the three inch toy in me.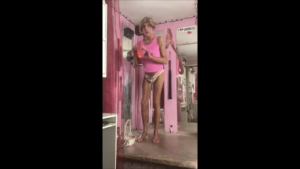 Here's good look at the tee – and my little dinky chastity- that I have been locked into.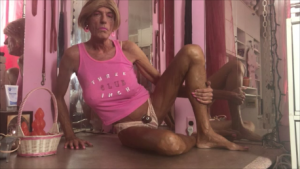 Here's a better look at both, as i was in the clip, with the big three inch toy, along with it's smaller twin, to start out with.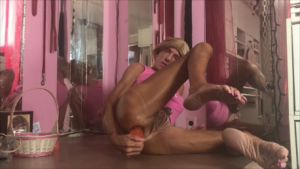 And here, i;m being the slut that i am, and doing what i promised. Namely putting the three inch toy up my slutty stretched out hole!  Check it out at my Clips4Sale store.