TweetUpdated my clips store with a clip that saw me tangled up in blue as Dylan once sang. After having been caged for the last two years, i have been without a regular orgasm. So i have serious blue balls, and wearing blue, i decided to use a matching blue toy to have some fun the only way i still can.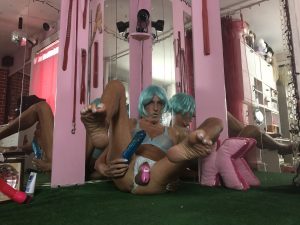 So here i am (right) showing off my blue outfit, right from my blue hair on down to my painted blue toes.
Watch me first lick and suck my toy. Lots of licking and sucking action to get it lubed up for what's to come next.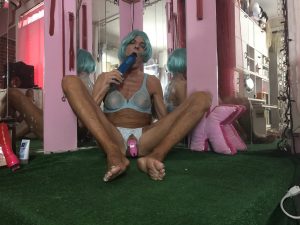 So here's what you;ll see to start. This sissy getting herself ready to bury this thing in my slutty hole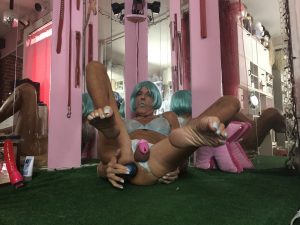 Have some fun watching me have my fun. Sliding it in and out over and over. i'm all blue in this one.
Get this one by clicking on it in the Clips4Sale listing to the left here, or visit my entire store by clicking the the My Store button on the menu at the top.