TweetHey! I wanted to share my newest clip update! It's called tunnel of Love, and features my newest toy, "The Claw.' This bad boy is awesome for a slut like me.  What is the Claw?  It is an expanding anal dilator.  What's that you may still be saying.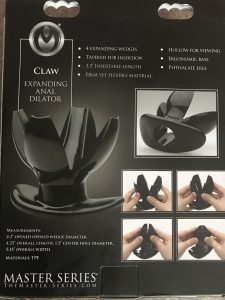 As y'all can see this bad boy is a plug that once shoved up one's hole, expands to a size of over three inches.  To say it is filling and for me satisfying, is an understatement. It felt great having this bad boy inside of me.  It stretches me out so wide and open.  The middles hollowed out and i am completely open to the outside world!
This toy screams for a video and obviously Goddess N thinks i need to be exposed, literally, so all can get a look at me.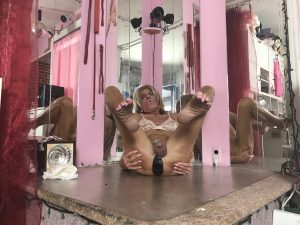 As the clip begins, I show off the Claw, explain what it does and how it works, before I insert it inside my hole. I show myself and new toy off, with it inserted deep.  It actually looks kind of sexy and doubles, of course, as a butt plug.  I used the micrometer that Goddess Nikki sent me to measure the width of the toys and the other things I shove up my slutty hole, and this measured 3 inches spread .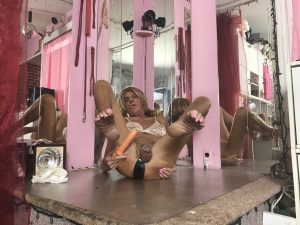 Since it doesn't have any middle ground, so to speak, things can be used very deep inside of me. Of course, this slut demonstrates the depth of my depravity by going deep with this normal sized dildo. It got so far up me that it felt like it was touching my inner sissy soul.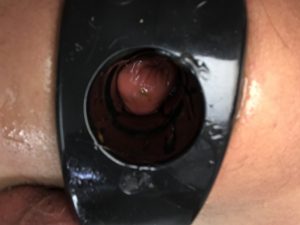 I didn't do it here, but just think of all the interesting things that could be poured in me. Just think of how easy it is now to get directly to my sissy g-spot.  The Tunnel of Love clip ends with some real up close, well more than up close really, pics of my slutty sissy hole. Cum take a look at my clips store. And y'all already now that you can buy my clips right from my blog!!!